Avalon Jewellery
Estimated reading time: 1 min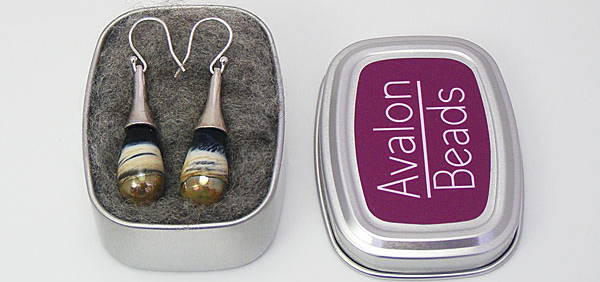 ---
Avalon Jewellery is creates unique, treasured jewellery items and one-off exclusives for their clients. The small artisan business has a history of providing exceptional high-quality jewellery to the market.
The Mission
The jewellery company told us that they were searching for high-end packaging that was cost effective and available in small quantities. It also needed to be letter-box friendly. 
Our Solution
In this case, our fantastic range of stock items provided the perfect solution and Avalon Jewellery were able to get their packaging quickly with next day dispatch. Our range of stock items offered an ideal solution as they were available to order in small quantities with quick next day dispatch.
The business selected our metal packaging as they wanted to ensure their products matched the expectations of high-end clients. We also advised that metal packaging would provide an additional level of protection for any items posted. 
Shetland sheep wool was added inside the labelled tins to keep the jewellery safe inside and add to the hand-crafted feel of the jewellery. 
"As a long time satisfied customer of Tinware Direct, I can say that the service has been impeccable, with no missed deliveries over many years and would recommend them without reservation, to anyone looking for a reliable and well-priced tin supplier ."
---